Imagine a world without rubber. No resilient soles on your favorite sneakers, no terrain or snow tires for your vehicle's smooth rides, and no protective insulation on those ever-important electrical wires. Thanks to the vibrant rubber industry of Canada, we don't have to envision such a scenario.
In this article, we'll introduce you to some of Canada's top rubber manufacturers and suppliers. From east to west, these companies push the envelope on rubber innovation and keep vital industries like automotive, aerospace, construction, and transportation running smoothly.
Learn about their specializations, capabilities, and the types of customers they serve. With the latest advances in rubber technology and applications, Canada's rubber companies are making a big impact on manufacturing and beyond. Now, let's delve into the top rubber manufacturers in Canada.
Before that, you can explore details about bioenterprise or metal fabrication in these detailed posts.
Overview of the Rubber Manufacturing Industry in Canada
Canada has a robust rubber and plastic manufacturing industry and produces various rubber products for domestic and international markets.
Major Manufacturing Hubs
Ontario, British Columbia, and Quebec are home to most rubber manufacturers in Canada. However, major cities like Toronto, Montreal, and Hamilton have large clusters of rubber companies. These hubs benefit from proximity to raw materials, transportation infrastructure, and a skilled workforce.
Types of Products
Canadian rubber manufacturers produce a diverse range of products, including:
Tires for vehicles, aircraft, and heavy equipment
Hoses, belts, gaskets, and molded rubber parts for industrial uses
Footwear like boots, shoes, sandals, and slippers
Sporting goods such as balls, playground equipment, flooring, and padding
Medical supplies such as surgical tubing, catheters, and orthopedic parts
Top 5 Rubber Manufacturers in Canada
When it comes to rubber manufacturing in Canada, there are some major players you should know. Here are the top 5 rubber manufacturers supplying products across the country:
Michelin North America (Canada) Inc.
Michelin is an industry leader in tire manufacturing and has a strong presence in Canada. Its head office is in Nova Scotia, but it has production facilities in Nova Scotia, Alberta, and Ontario. This company makes tires for vehicles of all kinds – cars, trucks, aircraft, farm equipment, heavy-duty mining vehicles, and more.
Goodyear Canada Inc.
Goodyear is one of the largest tire makers in the world and has been manufacturing in Canada since 1917. They have headquarters and plants in Ontario, producing tires for passenger cars, light trucks, commercial trucks, aviation, and farm equipment.
Bridgestone Canada Inc.
Bridgestone is a global leader in tire and rubber manufacturing with Canadian head offices in Ontario and production facilities in Nova Scotia and Ontario. They make tires for various vehicles, from passenger cars and light trucks to commercial trucks, busses and aircraft.
Michelin Retread Technologies (Canada) Ltd.
In addition to new tires, Michelin retreads tires to give them a second life. Michelin Retread Technologies has retreading plants across Canada, including BC, Alberta, Ontario, Quebec, and Nova Scotia. Retreading tires is an environmentally friendly process that provides up to 80% of the life of a new tire.
Goodyear Engineered Products Canada
Goodyear Engineered Products, a division of Goodyear Canada, produces rubber products beyond just tires. Its other products include conveyor belts, rubber tracks, hoses, and seals used in various industrial applications. With locations in Ontario and Nova Scotia, they supply rubber parts and components to multiple sectors, including mining, forestry, agriculture, and manufacturing.
Leading Rubber Product Suppliers Based in Canada
Canada is home to some of the world's top rubber product manufacturers and suppliers. Some of the leading companies based right here in Canada include:
Fenner Precision Polymers
Fenner Precision Polymers, located in Mississauga, Ontario, is a renowned developer and manufacturer of high-performance polymer products. That includes rubber seals, gaskets, and hoses. They supply products to various industries like aerospace, automotive, chemical processing, and oil & gas.
Fenner has been operating in Canada since 1967 and has built a reputation for manufacturing rubber products with tight tolerances and specifications.
Timberland Rubber Company
For over 70 years, Timberland Rubber Company has been producing high-quality rubber rollers, wheels, and pulleys. Timberland also creates custom rubber products from their facility in Brampton, Ontario.
They supply parts and components to industries across North America, including printing, packaging, and paper conversion. Typically, Timberland Rubber uses state-of-the-art equipment and robotics to build rubber products to precise customer specifications.
Polycorp Ltd.
Polycorp is famous for crafting rubber linings, conveyor belts, hoses, gaskets, and other molded rubber products. Headquartered in Elora, Ontario, Polycorp has been in business since 1955. It has established itself as an innovative rubber product supplier serving mining, oil & gas, chemical processing, forestry, and municipal industries across Canada. They create high-quality, wear-resistant rubber linings that protect against abrasion.
Other noteworthy rubber product manufacturers in Canada include ITW Engineered Polymers, Metro Industries, and Pres-On.
Key Factors to Consider When Choosing a Canadian Rubber Manufacturer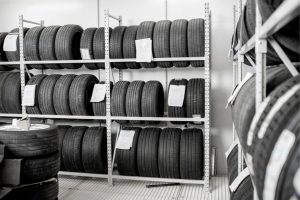 Types of Rubber
First, determine what kinds of rubber materials and products you need. The major types used in Canada include:
Natural rubber: Made from the latex sap of rubber trees and used for products like tires, hoses, seals, and footwear.
Synthetic rubber: Made from petrochemicals. Varieties include neoprene, nitrile, EPDM, and silicone rubber. Used for gaskets, belts, tubing, and insulation.
Rubber blends: Mixes of natural and synthetic rubber. Combine properties of multiple materials.
Pricing and MOQs
Furthermore, consider your budget and the minimum order quantities (MOQs) required. Larger manufacturers typically have lower per-unit costs but higher MOQs. Smaller suppliers may charge slightly more but have lower MOQs. Negotiate the best deal for your needs.
Location and Logistics
Look for manufacturers near your facility to simplify delivery and reduce transportation costs. However, don't limit yourself to local suppliers if one further away is a better match. In such cases, discuss logistical options like drop shipping, consolidated shipping, and third-party logistics (3PL) to streamline the process.
Certifications and Sustainability
For some applications, certifications like ISO 9001 for quality management or industry-specific standards may be required. Ask about the certifications a manufacturer holds.
Also, their environmental sustainability practices, like reducing waste and emissions. More eco-friendly companies may better align with your brand values.
Additional Services
Some manufacturers provide extra services beyond production, like product design, tool and mold making, assembly, packaging, private labeling, and dropshipping. Determine what else you need and look for suppliers that offer a full suite of solutions.
FAQs
What Types of Rubber are Commonly Used?
The two most common types of rubber used in manufacturing are:
Natural rubber (NR
Synthetic rubber (SR)
Styrene-butadiene rubber (SBR)
Polychloroprene (CR)
Nitrile rubber (NBR)
Summary
Whether you need rubber for industrial applications or consumer goods, these companies have the experience, expertise, and capacity to meet your needs. Feel free to explore local companies and help Canadian economy thrive. The manufacturing world is quite wide, including other businesses like brooks industrial metals and Marwood Metal.
Rubber might not seem like the most exciting industry, but it quietly keeps our economy and many of the goods we rely on every day moving.